URGENT Business goods
Do you need to send goods? It's easy to send goods abroad with the URGENT Business goods courier.
The following goods weights are defined:
Up to 30 kg and a maximum size of 100x60x70 cm (LxWxH): posting and collection at the counter
Up to 500 kg: posting via TNT Swiss Post GmbH
As Multiple Parcel Shipment (MPS) in Europe: max. 70 kg per parcel; in other countries: max. 30 kg per parcel. With Swiss Post GLS, you can also send several parcels per consignment.
Maximum weight in Europe: 240x120x150 cm (LxWxH), in other countries 100x60x70 cm.
Do you want to know the maximum weights per country? Simply call: 0800 45 45 45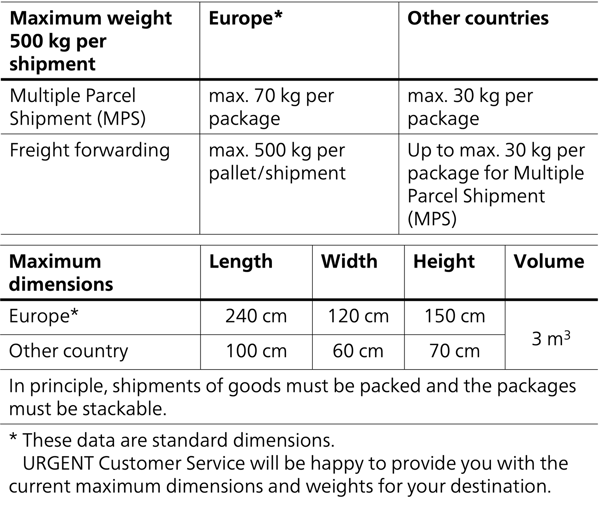 Discover your savings potential now by adopting the ideal solutions for your sustainable e-commerce.