How Swiss Post can help you go global with international parcel post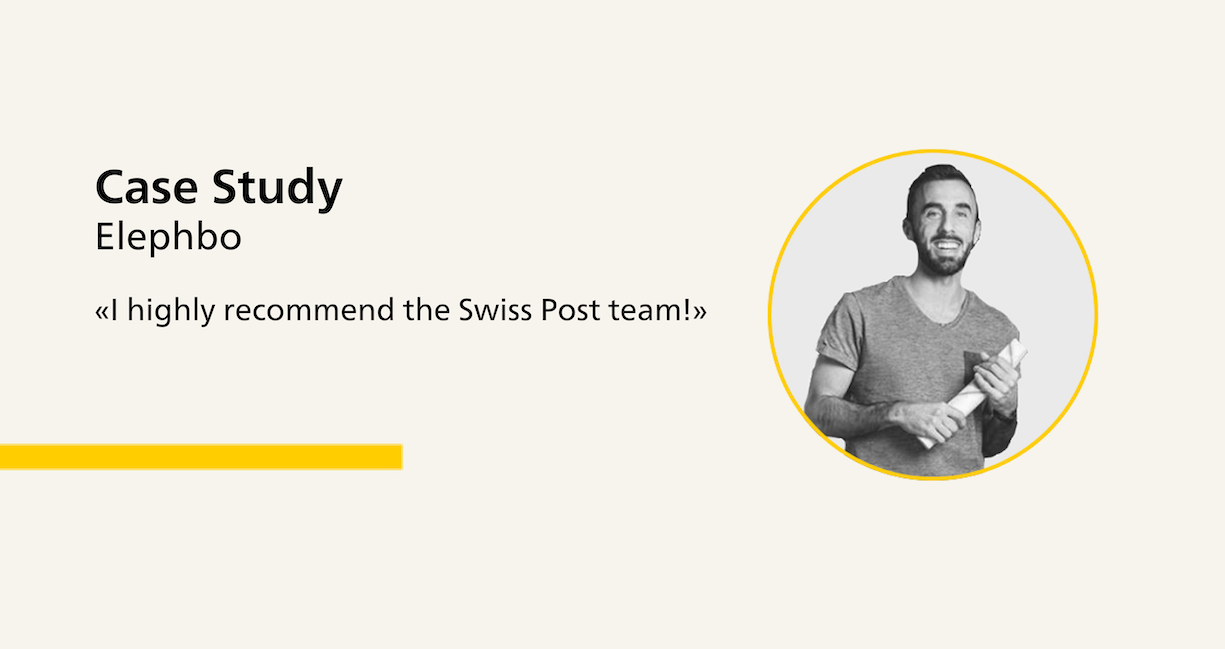 With his innovative business idea – Elephbo – Nicolas Huxley killed two birds with one stone. On the one hand, the local population is made aware of the problem of environmental pollution. On the other, plastic waste is in turn turned into something new. The sustainable Elephbo products promote the circular economy and contribute to climate-conscious consumption.
Shipping from a Swiss warehouse has proven its worth
The five-member team at Elephbo sells the products nationally via an online shop, but also across borders to the whole world. "We tested a warehouse in Germany at the beginning," says Elephbo founder Nicolas. However, that didn't prove successful, he says, "with such a shipping solution, a lot of capital is tied up." There is also the fact that coordination is not easy from a distance. "So it makes sense for us to handle shipping from our Swiss headquarters."
Swiss Post's prepaid shipping solution
Elephbo now ships goods directly from Zurich using international parcel post. For the startup, one thing is clear: the products are always delivered to the customers prepaid. "Recipients should not be confronted with unexpected fees when they receive their goods," says Nicolas. Because that would annoy the customers.
In the beginning, Elephbo sent its products without a customs clearance solution using DAP shipping. "But this repeatedly led to complaints and negative customer reactions," says the company founder.
Another startup finally gave him a tip to use Swiss Post's shipping solution. Today, Elephbo also uses international parcel post and Nicolas is satisfied: "The customer is king with us and their experience with Elephbo has to be a positive one from A to Z!"
Tips for success in internationalization
Logistics is essential in cross-border e-commerce, says Nicolas Huxley. He therefore advises startups that want to operate internationally to focus on Switzerland first. "Only then would I tackle new markets step by step and start with German-speaking ones like Germany and Austria."
In good hands with Swiss Post
The Elephbo team knows that the shipping partner is an important factor for success in e-commerce. Nicolas Huxley feels he is in good, competent hands with the Swiss Post sales team. "When it comes to internationalization, I can really recommend the Swiss Post team!"
Do you need specific advice for your cross-border e-commerce shipping? Then book a non-binding consultation now.