Six options for saving up to 60% of your shipping costs to Switzerland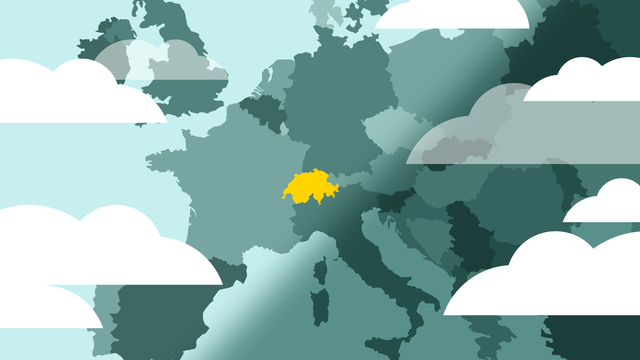 The logistics of shipping to Switzerland are complex, and customs clearance for your goods is not automatic. As a result, your customers can be surprised by customs fees, and delivery delays may occur. This leads to increased customer service costs and administrative workload. But don't forget – the Swiss market is extremely lucrative! We will show you the smart way to benefit from the above-average purchasing power of the Swiss population.
Did you know?
Swiss Post is the only provider in Switzerland to offer a comprehensive service portfolio for e-commerce, ranging from shop creation to customer support.
Savings option 1: Pre-clearance
The magic word for conducting business successfully in Switzerland is "pre-clearance". Don't leave the customs process to your customers. Use DDP (Delivery Duty Paid) shipping instead.
DAP shipping (Delivered at Place) leaves the complicated, costly and customer-unfriendly customs process to the customer. This can be an inconvenient and unpleasant experience.
Let's imagine Peter ordering a silver chain in your German online shop. With DAP shipping, Peter suddenly has to pay customs duties upon delivery. If he's not at home, he will have to pick up his order from a Swiss Post branch or have it delivered again. There may also be additional fees and delays.
Things are different with DDP shipping. Peter sees the customs duty and import tax during the payment process, and you deal with customs clearance. The parcel is delivered without any problems, even if Peter is not at home.
DDP shipping makes you popular with Swiss customers. Around 83% of them would not order from an online shop that does not offer pre-clearance.
The Swiss market has surprising volumes and excellent margins. You can find all the relevant information about the Swiss export market in our free whitepaper.
Savings option 2: Automated data processing for shipping to Switzerland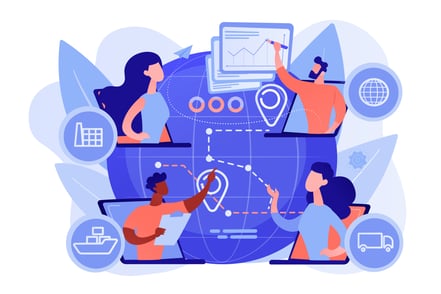 Swiss customers often shop abroad and are familiar with customs-related problems. To appeal to them, it pays to provide a customer-friendly shipping solution. The DDP process makes it possible to avoid customs problems and ensure a smooth transaction.
Efficient data transfer to the shipping service provider is crucial. By connecting your shop or ERP system to the service provider system, you can transmit data relevant to customs clearance easily and securely. This saves you time, minimizes contact with Swiss customs and improves data security.
If you are looking for smooth processing and efficient shipping, automated data processing via interface is the right solution for you.
Automated data processing offers you the following advantages:
Fast shipping
High data security and quality
Lower administrative costs
Savings option 3: The right channel
Channel management plays a crucial role in saving on shipping costs and ensuring that shipping runs smoothly. There are three types of shipping channels: bulky goods channel, parcel channel and letter channel for small formats.
The bulky goods channel is suitable for large, heavy goods such as refrigerators, while the parcel channel is suitable for medium-sized parcels with dimensions of maximum 100 × 60 × 60 cm. The letter channel is ideal for small consignments with maximum dimensions of 250 × 353 mm (e.g. bikinis or smartphones).
Efficient channel processing is important, even if the goods differ from each other. There are two shipping strategies: completely separate channel processing and optimal set-up.
With separate channel processing, shipments are declared and shipped separately, which means twice the workload, more sources of error and higher costs. The optimal strategy is to choose a single service provider who collects both consignments together, pre-clears them and sends them to Switzerland. This ensures that you have a single contact person and efficient processing.
The right channel management saves costs, minimizes sources of error and offers a better overview of all consignments. It is a simple and efficient solution for you and your customers.
Savings option 4: The right transport set-up
Transport set-up 1: Ship to Switzerland by freight
One way to deliver to Switzerland cheaply and quickly is consolidated transport using Euro pallets. However, this mode of transport is less suitable for smaller quantities (e.g. 50 bikinis). In cases like these, freight transportation is more expensive and time-consuming. Large quantities or high-volume goods are better suited for this mode of transport.
Transport set-up 2: The box-in-box principle
An alternative option is shipping by courier service in outer boxes. This is quick and convenient − and cheap, too! Sending your bikinis this way costs less and saves time.
Transport set-up 3: Combination of bulky goods and parcels
A solution for transporting mixed goods is to use Euro pallets for larger items and parcels for smaller ones. They are transported together to the Swiss border, where they are processed and distributed accordingly.
Which set-up is best for you? Find out in a free consultation!
Savings option 5: Individual customs clearance solutions
Customs clearance of your goods at the Swiss border is a crucial step that impacts the total price and customer satisfaction. Individual customs clearance solutions have several advantages:
Individual customs clearance allows you to use the duty-free limit of CHF 5 in Switzerland.
If the value is less than CHF 5, there is no customs duty.
Individual customs clearance is based on IT-based solutions that evaluate each parcel individually.
Automated declarations result in more duty-free parcels.
Individual customs clearance can save up to 100% in customs costs.
For example, let's say you want to ship nine 2 kg packages containing polo shirts. With collective customs clearance, 18 kg of polo shirts would cost CHF 36 at customs. However, if you declare the parcels individually, no customs duty is payable due to the CHF 5 allowance per parcel.
Pro tip:
The most efficient customs clearance strategy depends on your order volume and customs duty rates. With a high order volume, collective customs clearance can be cheaper, since the fixed costs per item fall with a larger number of orders. However, this method is recommended only where customs duty rates are low. For higher customs duty rates, individual customs clearance is preferable.
Automated data processing via an API is crucial to enable efficient and cost-effective customs clearance processes. This reduces the administrative workload, minimizes sources of error and speeds up delivery.
It is important to note that combining a courier service with the DDP process can have certain disadvantages, such as a higher cost per parcel, inspections for high-value goods or precious metals, manual data entry workload and delays at peak times.
To exploit the full potential of the Swiss market, you should establish a commercial and data-based customs clearance strategy that matches your product portfolio. Automated data processing and intelligently selected customs clearance methods such as individual or collective customs clearance will generate profits and make doing business fun.
Savings option 6: Local returns management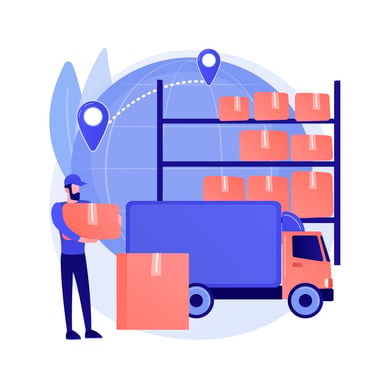 Peter decides to return the silver chain locally. He takes it to his nearest local service provider. As you have well-organized returns management via a service provider with a dense network in Switzerland, the process runs smoothly. The item goes to a Swiss logistics center, is checked there, prepared, cleared, exported and sent straight to your warehouse. You will receive a returns report as soon as possible, in order to enable a refund of Peter's money. This saves time and opportunity costs and improves customer satisfaction. Peter will probably recommend your online shop to other Swiss customers, because your returns management is customer-friendly. The service provider also handles the import customs clearance for the return, so you don't have to worry about it. It's a win-win situation for all involved.
Did you know?
Our SmartGate Flex product simplifies returns management. All your customer has to do is hand the parcel over to us, and we'll do the rest. All necessary information for the return shipment is provided on the return label or in the electronic data already recorded.
Efficient local returns management saves time and money and increases customer satisfaction. We recommend choosing a service provider with a well-organized logistics network within Switzerland to ensure smooth returns management.
Summary of the six steps for cost-effective exports to Switzerland
Step 1: DDP shipping with pre-cleared goods
Send your goods with DDP shipping (Delivered Duty Paid) so that customs clearance is carried out in advance.
Step 2: Transmit customs clearance-relevant data
Transmit the customs clearance-relevant data automatically to the supplier's system via an API.
Step 3: Select the right shipping channel
Select the appropriate shipping channel for your products.
Step 4: Choose the right transport set-up
Decide on the right transport set-up to ensure quick and efficient delivery of your goods.
Step 5: Select the optimal customs clearance strategy
Choose the appropriate customs clearance strategy tailored to your product portfolio.
Step 6: Organize efficient returns management
Optimize the process for you and your customers by establishing efficient returns management.
Follow these six steps to make your business in Switzerland profitable. Would you like to get started and discover your individual potential for optimization?